The new Home of Manufacturing
Choose between investing in your own factory or using suppliers? You can do better than that! Technologies Added in Emmen offers a thoroughly contemporary alternative: Collaboration with like-minded businesses in a 'Shared Smart Factory'. We call this 'collaborative manufacturing'. We make this possible using the latest Industry 4.0 technology. Technologies Added is the first Smart Factory in the Netherlands and far beyond to be set up as a communal manufacturing plant. A new formula, so, some explanation is required. What is it, for whom, and what is it good for?
A Ready-to-Use Manufacturing and Operations Platform
Read more
A Ready-to-Use Manufacturing and Operations Platform
As a contract manufacturer, Technologies Added offers a ready-to-use platform for partners to set up operations together with us. From A to Z. These include the following:
Product detailing (Design for Assembly)
Setting up a supply chain
Developing the optimal production and assembly process
The actual assembly, from pilots to medium or high-volume batches
Warehousing, logistics and service provision
Technologies Added functions as our partners' own factory, just the most advanced version, with the best possible professional support. And it's all set up ready to use. You can jump right in.
Contract Manufacturing Founded on Collaboration
Read more
Contract Manufacturing Founded on Collaboration
Technologies Added is a contract manufacturer for the modern age. We don't believe in traditional customer-supplier relations. All activities take place in close collaboration between our partners and our specialists. We are one team, where everyone contributes their own skills to make the project a success, founded on shared responsibility. That works best, in both the short and long term.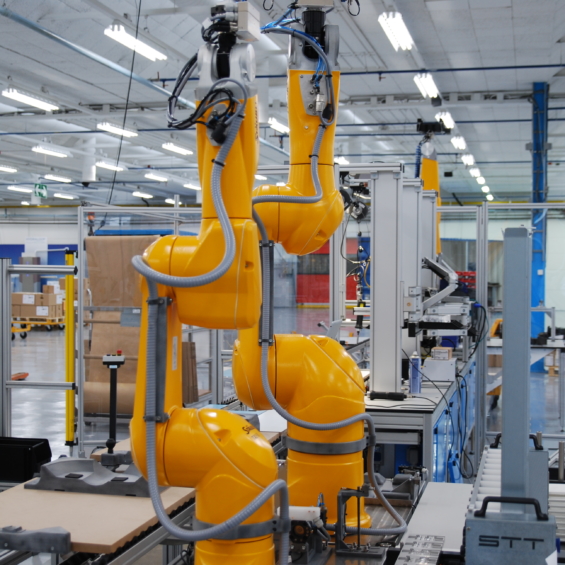 Every Facility to Launch Your Product to Market
Read more
Every Facility to Launch Your Product to Market
We have a complete 'Industry 4.0 factory' ready for you with all the facilities, knowledge and routines needed to launch your products to market successfully:
A unique, scalable concept for the assembly of end products
Our own SMT workshop for electronics assembly (PCBs). We prefer to manufacture critical components in-house to preserve flexibility. New electronics are developed together with our sister company EPR.
Our Manufacturing Tech Centre, suitable for smaller batches of parts and manually assembled pilot batches. We manufacture our own means of production here as well (the Cubicels)
Modern powder coating facilities, provided in-house by Coating Emmen
All logistic facilities, provided by our technology partner Oldenburger|Fritom.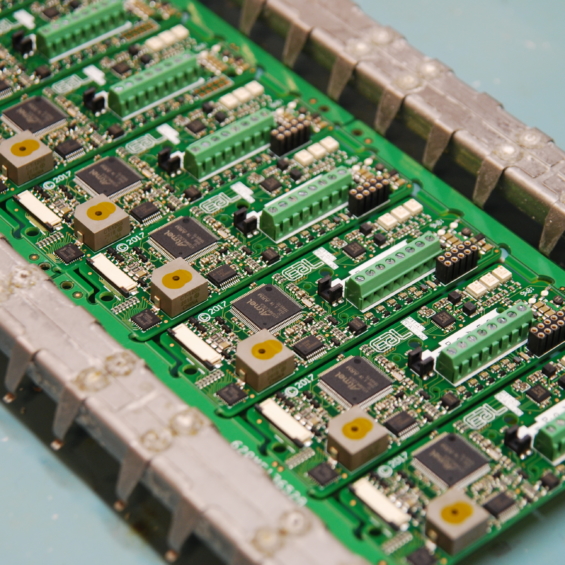 All Stages of the Product Life Cycle
Read more
All Stages of the Product Life Cycle
(New) product success, and, concomitantly, the production volume over time, is harder and harder to predict. Technologies Added has the technology and capacity (and the vision, too) to expand along with our partners. Whatever happens. That's why we can be a home base for our partners during all the stages of their Product Life Cycle:
Product introduction and take-off
Acceleration and scaling up to full-speed assembly and logistics handling
Scaling down and renewal
We prefer to make lifetime agreements and consider the facilitation of rapid growth a great challenge. Or scaling down responsibly, if necessary. Is your market located on the other side of the globe? Our assembly process is fully mobile, and we're happy to make the move along with you. Anything is negotiable.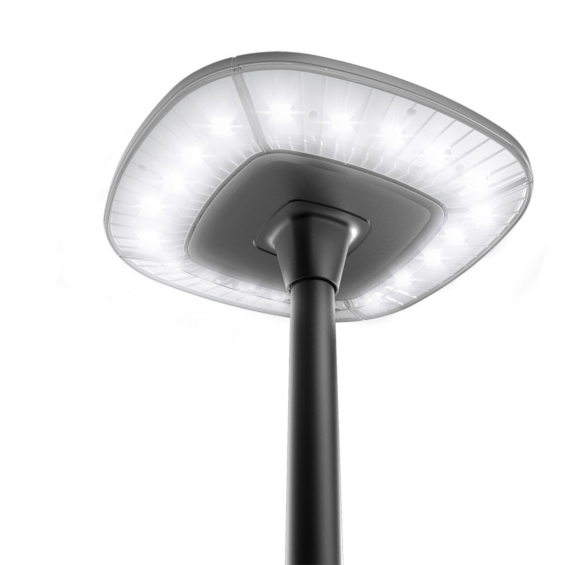 Focus on Smart Products: New Mobility, New Energy and Smart Indoor & Outdoor
Read more
Focus on Smart Products
Technologies Added combines products under a shared roof to achieve synergy and economies of scale. Of the technology, but also between the respective partners. This is most effective when the products and markets are similar and the partners work together well. We therefore focus specifically on:
New Mobility
New Energy
Smart Indoor and Smart Outdoor
Many of the products we make are based around electronics and sensors (so, smart products), but this is not a requirement. First and foremost, we go for challenging assembly processes, where our technology can make the difference. We do specialise in the real growth markets, however, where innovation is what counts. These are what our ecosystem has been designed for.
For SME Original Equipment Manufacturers
Read more
For SME Original Equipment Manufacturers
We stand at the threshold of the Industry 4.0 era. That's great, as it means infinite possibilities. However, it also presents SMEs with new challenges. Larger companies can set up their own Smart Factories, but for SMEs it's not that simple. It's becoming harder and harder to develop production facilities under your own power that meet the new standards of the Smart Factory era (flawless, 100% predictable and customer-specific at batch production prices). Our vision involves SMEs strengthening each other through the sharing of operational facilities. The idea of your own factory is gradually becoming outdated. Sharing is the new ownership. We at Technologies Added are happy to set an example. Smart Factories are popping up around the world, but only Technologies Added is accessible to SMEs.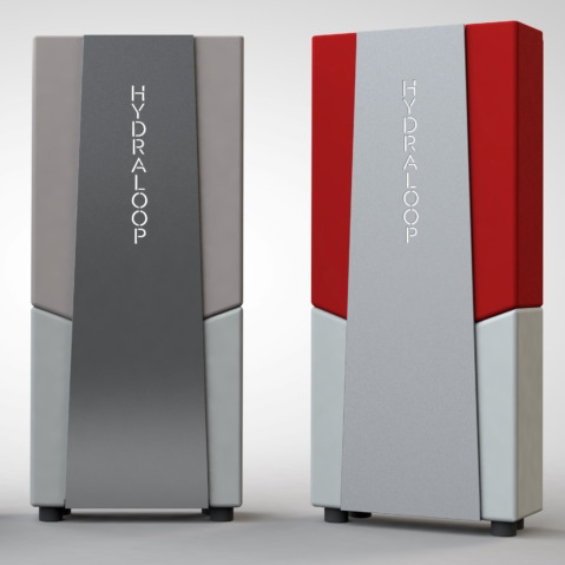 The Ideal Factory for Hardware Startups
Read more
The Ideal Factory for Hardware Startups
As an emerging start-up country, the Netherlands lacked professional production facilities specifically aimed at hardware start-ups. This caused many start-ups to suffer difficulties in getting their hardware produced. How do you create a manufacturable product? How can you scale up or down cost-effectively? Do you try to do the work yourself or look for a supplier? Our advice to start-ups: stay in control, but hire experts and strive to share as many facilities with other start-ups as you can to help keep things affordable. As a shared home base for start-ups, this is exactly what Technologies Added makes possible. Before you know it, you'll be moving twice as fast, at half the cost. Your investors are sure to find this compelling. It's no coincidence that leading start-ups have found their way to Emmen.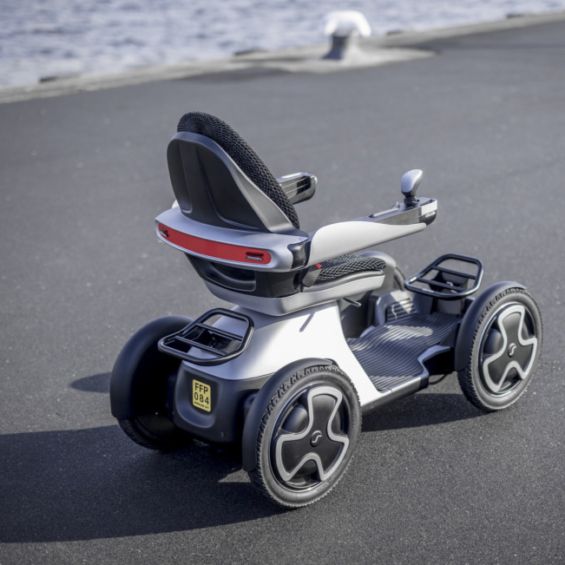 Landing Strip for Firms from Abroad
Read more
Landing Strip for Firms from Abroad
As a country of pioneers, the Netherlands are increasingly popular with foreign companies. We see Technologies Added as the ideal landing strip for foreign companies wishing to use the Netherlands as a launching base for their European activities. Why should you invest in a greenfield? In Emmen everything is ready for a rapid start of your production and logistics activities. Furthermore, companies operating in our focus markets (New Mobility, New Energy, Smart Indoor/Outdoor, Smart Systems) will get off to a flying start as stakeholders in our dedicated ecosystem. Technologies Added is a new formula to attract foreign investments, working in close collaboration with the NFIA (Netherlands Foreign Investment Agency) and NOM (Northern Netherlands Development and Investment Company).